My take-He was top of his class at West Point and Superintendent of West Point- Served the U S for many years - When the Civil War broke out--he chose to serve via his home state as commander of the Confederate Army--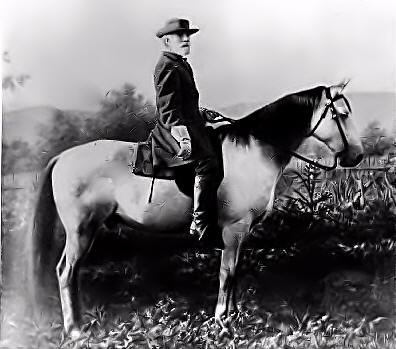 this article from Canada Free Press is a must read-
http://canadafreepress.com/index.php/article/58487
first paragraph of the article:
The United States flag flew at half-mast when Robert E. Lee died!
Lee Chapel at Washington and Lee University is the site of
annual programs paying tribute to Robert Edward Lee
. On Monday, October 14, 2013, a program commemorating the Washington College presidency of Robert E. Lee on the 143rd anniversary of his death will feature War Between the States historian, Frank O'Reilly. The lecture entitled "Adapt, Improvise, and Overcome: Robert E. Lee's Greatest Victory at Chancellorsville" will begin at 12:15 p.m.
ASIDE- after studying HIStory - such as --
Lincoln's un- Constitutional a
ctions- state's rights over Fed.--the fact that slavery was in the Northern states as well as Southern--
and the over bearing Federal Government of many regimes even before bho's--
I think I would have joined the Confederacy--because - I believe Now- that the Civil War was not just about slavery but about $$$ and Power--and an over bearing Central government.
Off thread but pertinent to my takes -
I left this comment at another site--
As you know - I had thought of giving up on my blog- then decided to go back to my original intent which is -art- music- horses - poetry and our BEST -
and intermingle those w/ the crap going on in this Republic--
I do not have a lot of commenters-
I am told that most people do not follow my thought pattern - nor my brevity-
Oh Well-
I do not suffer fools gladly- so- I don't care --
and the blog helps me relieve the roil--
Carol-CS