http://wordnews.org/2013/02/28/on-a-mission-brian-walsh-west-point-cadet-heads-to-haiti/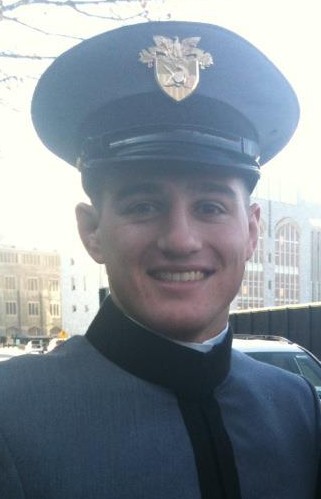 HAITI (WordNews.org) Feb. 28, 2013 – Brian Walsh, a cadet at the U.S. Military Academy, is heading to Haiti on a mission trip with members of a Christian group at West Point.
Walsh will be in Haiti from March 8-17, during spring break, with 20 cadets to work with Nehemiah Vision Ministries.
"We will be reaching out and spreading the Gospel through ministering and evangelizing while helping children, families and communities meet their basic needs," Walsh said. That includes manual labor, such as rebuilding villages and homes.
Word News caught up with Walsh recently to find out more about the mission trip:
How did you get involved in the work going on in Haiti?
"The Christian organization I am a part of here at West Point, Officers of Christian Fellowship (OCF)"
CAROL'S TAKE:
Guess I have found another worthy group for my charitable $$$$!!
Just hope OCF is not run out of West Point by the PC Police!