CPT Daniel P. Whitten USA(KIA)
West Point class-2004-

KIA-3rd deployment-
This hurts my heart--as do they all :
The Department of Defense announced the death Capt. Daniel Whitten, 28, of Grimes, Iowa, who was supporting Operation Enduring Freedom. He died along with Pfc. Zachary G. Lovejoy, 20, of Albuquerque, N.M. of wounds suffered when enemy forces attacked their vehicle with an improvised explosive device on Feb. 2 in Zabul province, Afghanistan. He was assigned to the 1st Battalion, 508th Parachute Infantry Regiment, 4th Brigade Combat Team, 82nd Airborne Division, Fort Bragg, N.C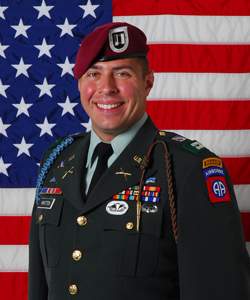 He was on his third deployment in four years. He was assigned to Fort Bragg in March 2005 and subsequently served a four-month deployment in Iraq. In 2007, he was sent to Afghanistan for a 15-month tour, and he returned again to Afghanistan in last August as commanding officer of Company C, 1st Battalion, 508th Parachute Regiment.
Whitten's awards and decorations include the Bronze Star Medal with one Bronze Oak Leaf Cluster, the Army Commendation Medal with two Bronze Oak Leaf Clusters, the National Defense Service Medal, the Afghanistan Campaign Medal, the Iraqi Campaign Medal, the Global War on Terrorism Service Medal, the Army Service Ribbon, the Overseas Service Ribbon, the NATO Medal, the Combat Infantryman Badge, the Air Assa
ault Badge, the Senior Parachutist's Badge and the Ranger Tab

ault Badge, the Senior Parachutist's Badge and the Ranger Tab
CPT Whitten is survived by his wife, Starr Whitten, and his parents, Dan and Jill Whitten, and a sister, U.S. Army Capt. Sarah Whitten Frederickson, who is currently deployed to Afghanistan